Click on an Area to visit that part of Archuleta County.  Each area page has links to the subdivisions within that area.  There is much information and many photos in this section of the website to explore.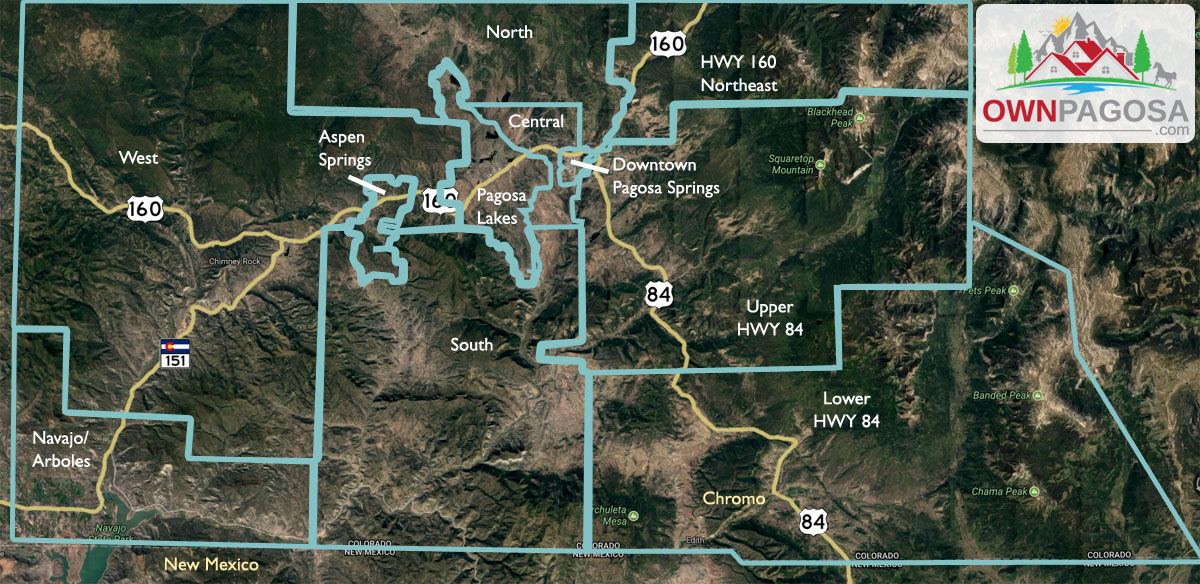 Since the Pagosa Springs area real estate market is small by most any standard, the local Realtors® pretty much work all of Archuleta County, at least.  The county is organized into 11 areas, created primarily by the main roads that access them.  Within each area there are a few to many developments ("subdivisions"), offering a wide range of terrain, amenities and governance – or lack thereof.
Downtown Pagosa Springs is the county seat and the only town of any size in all of Archuleta County… and most residents live within 10 miles of the town limits.  Pagosa Lakes includes Uptown Pagosa Springs along the Hwy 160 corridor.  It's the resort area and the population center of Archuleta County.
Be sure to check out the Subdivisions page, especially if you think you don't want to live in a "subdivision"!